Project Name: Community Jameel
Project Start Date: 2020-10-07
Project End Date: 2020-11-25
Project Duration: 42 Business Days
Our esteemed client from Saudi Arabia approached us to build a digital platform that could be a boon for the startups. Investors could use this platform to collect the information about the founders and startups who can get funded too. It involves AI driven scouting and matching, curated research and analysis, optional deep due diligence, and virtual engagement consulting.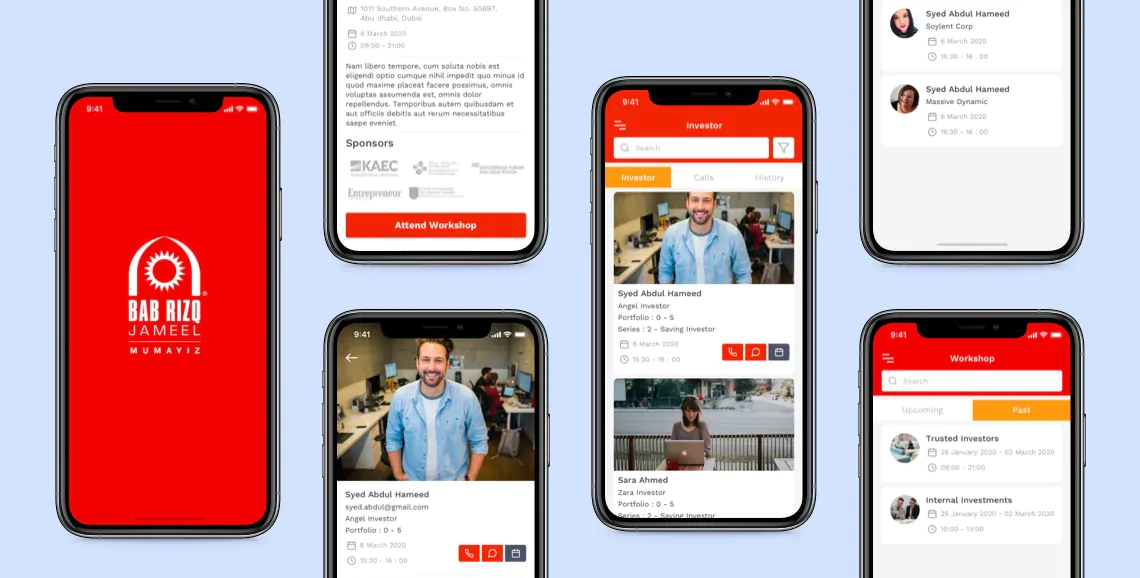 It was against the odds to build multiple customized features and deliver the project within the most stringent deadlines.
This matchmaking app was meant to be for business professionals. And to gain reliability and enhancing user experience, the client wanted to have live chat along with the option to do video calling/ conference through the app. We also were responsible to automate the time zone based on meeting location. An appointment booking module was needed to manage meetups for users. To launch the app with these and other functionalities like event management, workshop registration, etc. in a short deadline was a titanic challenge for us.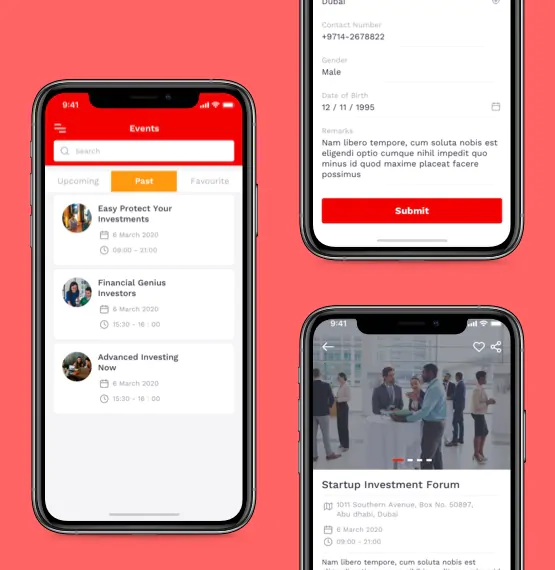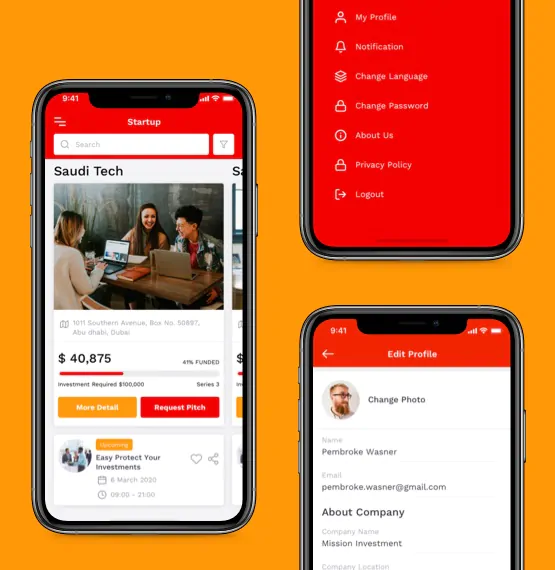 To meet our targets with such stringent deadlines, we started database designing after the Discovery Workshop. We assigned multiple resources from our in-house team of experts in API development, CMS development with the admin panel.
Transparency, collaboration and responsiveness from dev team and client resulted in successful delivery of the app.
Within the deadline of 6 weeks, we completed Phase-1 of this project and delivered. We are regularly following client to provide feedback and it has been positive with no complaints whatsoever. The Phase-2 is about to begin shortly with payment integration and other modules to be integrated depending upon the business model of the client business.