Project Start Date: 2021-09-10
Project End Date: 2021-11-04
Project Duration: 45 Business Days
Dokkan is a multi-vendor marketplace, with a wide spectrum of branded products ranging from groceries, food, cosmetics, to automobile parts. It is like "You name it, they have it" kind of online shopping platform. The client had an existing website in .NET and mobile app.
The existing website in .NET and mobile apps were giving headaches to the client due to frequent glitches. The business needed a brand new solution with more features to handle the data, customers, promotions, and orders easily. The goal of the client to have a flawless website and a cross-platform mobile app that can target both iOS and Android smartphone users.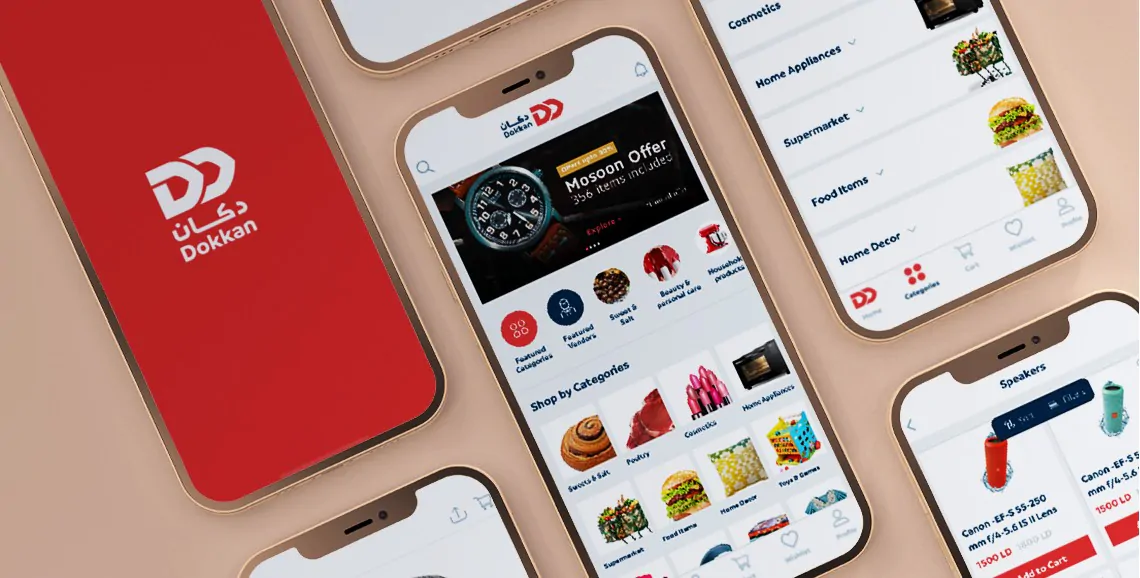 Customization of vendor plugin in Arabic language and development from scratch with ZERO downtime.
Team My IT Agency's main challenge was to integrate the client's required and personalized characteristics on the mega menu, checkout functionality, shipping method with additional new language and value addition on the vendor account. Vendor Plugin that could convert the Magento website into an all-in-one online shopping mall was available in English, which was needed to convert into local language (Arabic). It was challenging for Team My IT Agency to self conceptualize and install extraordinary features according to the new market requirements.
The team also has to take care of the Magento migration services as the existing website was developed using .NET technology. The challenges were many, but the team had everything in their arsenal to neutralize them.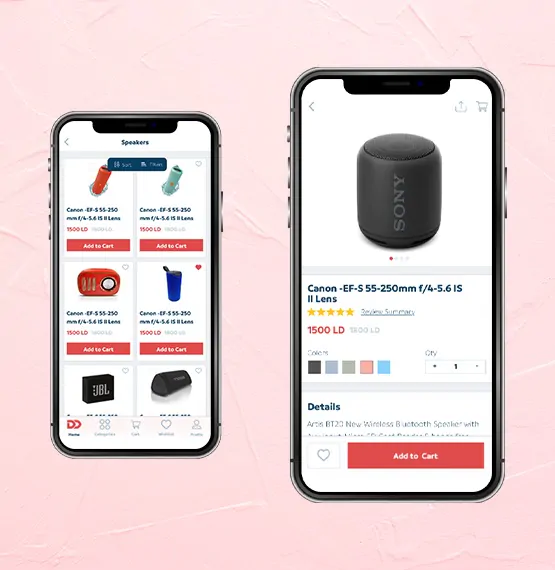 In order to improve the website, team My IT Agency developed a new platform considering all the required details. Special modules and features were introduced like delivery date extension was integrated for deliveries and pickups for various segments of the customer base. Also, in the application English language has been added to allow more customers to navigate the website. The team has also created a sub-website with a functional admin panel for particular vendors allowing them through Dashboard to be able to do certain fundamental functions like manage items and content.
Additionally, the team developed a driver application using React Native technology to better manage the user's orders, where the driver can see his earning report on a daily, weekly and monthly basis. This too with all details of the order request like date and time, payout and outstanding amount, and per order earning. Even, drivers are able to call the customer and service support agent if they have any query or question related to the trip, and view all the notifications.
Dokkan required a vendor plugin to empower multiple vendors with seamless functionality. Unirgy, a uMarketplace suite that transforms Magento Store into an online shopping mall, was available in English.
Dev team comprised 2 Magento, 1 React Native, 1 UI/UX designer with Agile methodology.
The website is yet to be launched. Will jot down results upon launching and client feedback if any.