Project Name: Tutor and Beyond
Project Start Date: 2021-05-17
Project End Date: 2021-06-25
Project Duration: 35 Business Days
Tutor and Beyond is an Uber-like marketplace platform specifically built for students and teachers to search and get their desired information with a few clicks on the screen. The objective for Team My IT Agency was to develop a full-fledged web platform with a mobile-friendly design and interface.
Our experienced web team integrated modern tools and functionalities including a secured online payment module to connect worldwide students and tutors.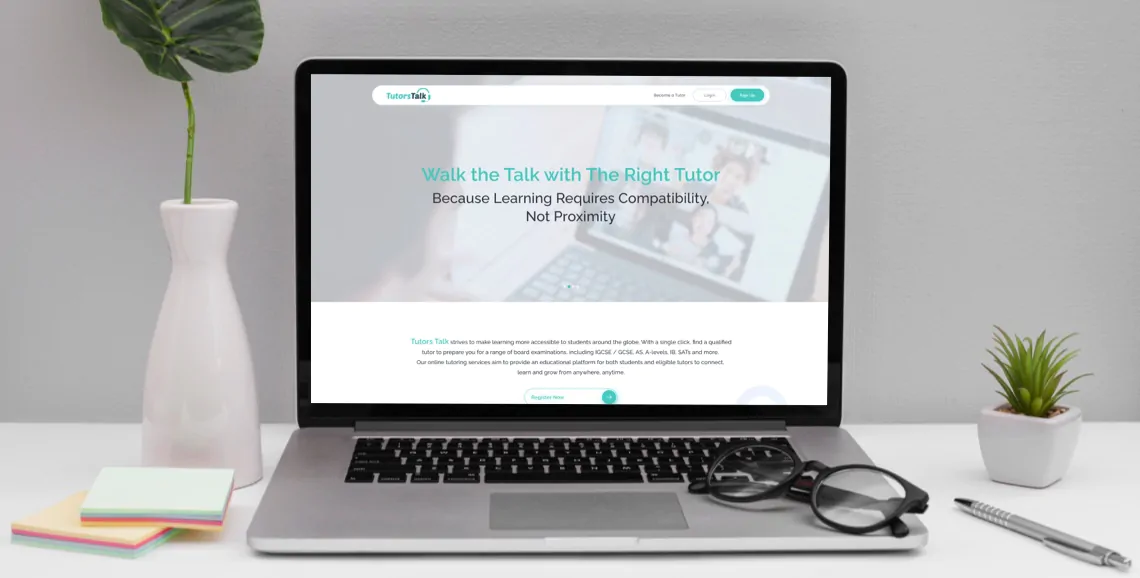 To develop custom functionalities and algorithms to meet exact needs to boost user experiences using 3rd-party tools.
Seamless communication between the students-teachers was the ultimate key to success, everyone knew it from day one. The team was responsible to find a versatile yet robust platform to be integrated with custom features developed to enhance the overall experience.
Also, as per the requirement, timestamps also should be visible for users from different continents based on their local times to book the sessions as per their time zones.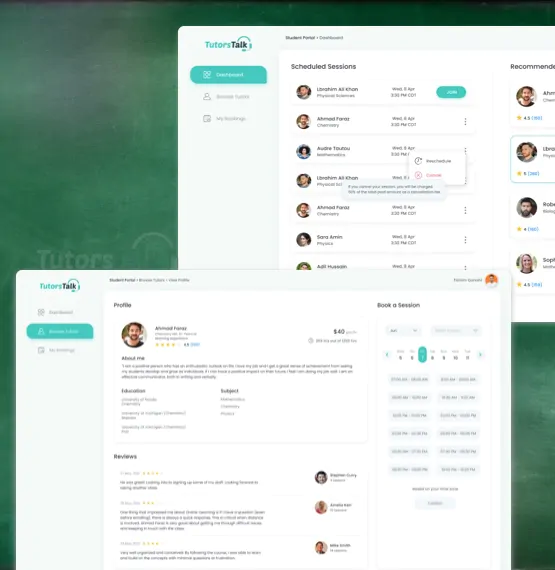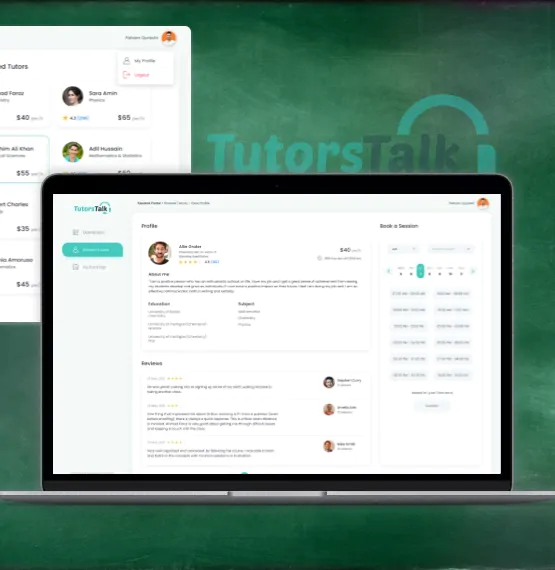 To map the scope of work we aligned 1 UX designer, 1 UI developer, 2 Laravel resources, 1 QA professional, 2 front-end resources. Our team researched and integrated the Learncube tool that aids to reliable audio/video, unlimited 1:1 classes, classroom features, and tutoring-specific features. Custom calendar view features were set which helped students to see the slot availability based on local timestamps. i.e. Tutors from India and Students from UAE could see the availability time as per their own timezones.
The experts suggested a range of solutions to enhance the web app.
Upon the successful launch in the promised timeline, the client thanked the whole team and delivered rewards for the project participants of Team My IT Agency. The response Tutor and Beyond is greatly appreciated by the client and gave credit to the whole team that has been involved from the very start. As of now, we are currently discussing a second phase of the project for further enhancements.
FOOD ORDERING MARKETPLACE