Project Name: Connecting Heritage
Project Start Date: 2020-05-19
Project End Date: 2020-06-06
Project Duration: 15 Business Days
The core objective was to provide a user-friendly CMS system to add and maintain a database that includes heritage sites, crafts, and traditions from all over India. The client wanted Team My IT Agency to redesign and redevelop the website as the old version of the website was full of technical glitches and poor in terms of UI/UX and speed.
This purpose was to create a website where the admin can list the heritage sites, list documents, and create awareness about India's cultural landmarks as the first step to protecting them.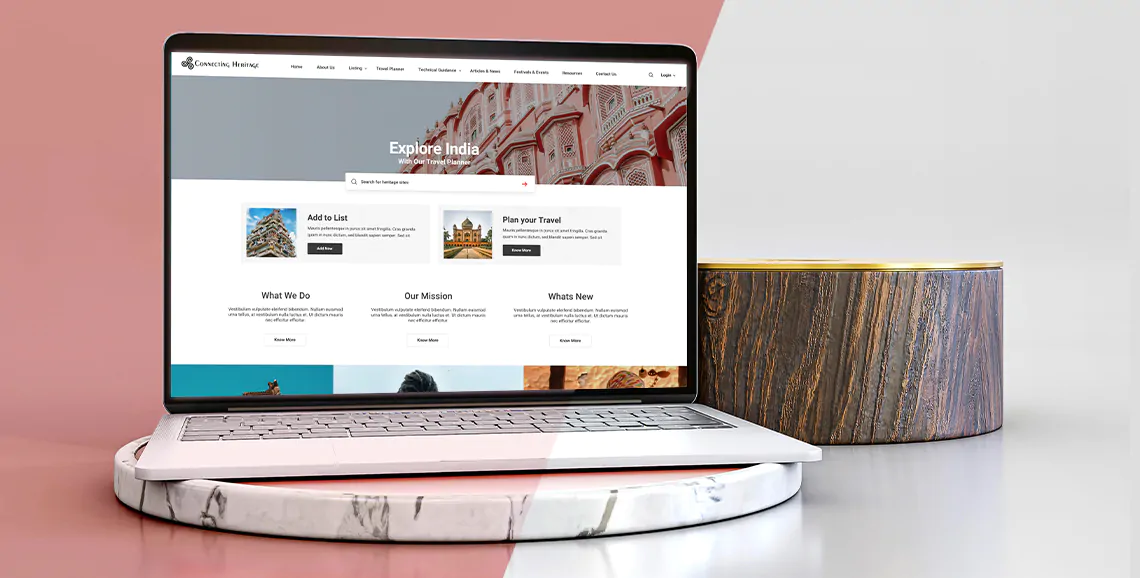 Data migration of 2000+ heritage locations & identification of functional glitches of the old website.
The team researched the old website to understand the functionality glitches. There was a challenge to migrate the contained information of more than 2000+ heritage sites of India. There was a custom feature called the travel planner which needed to be developed. Every single heritage was meant to be accustomed to this travel planner, which was a tedious process indeed.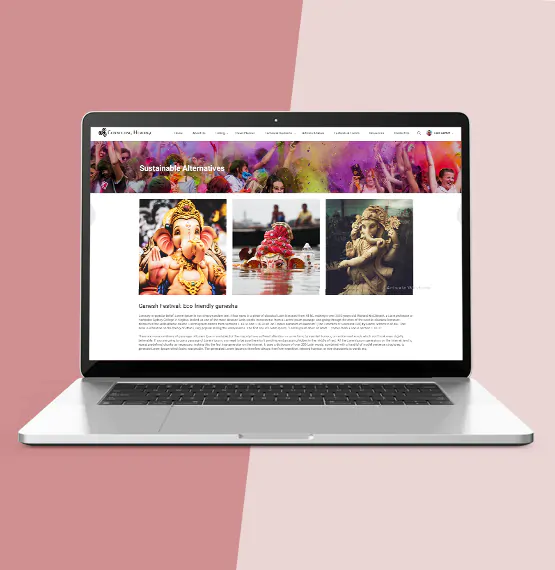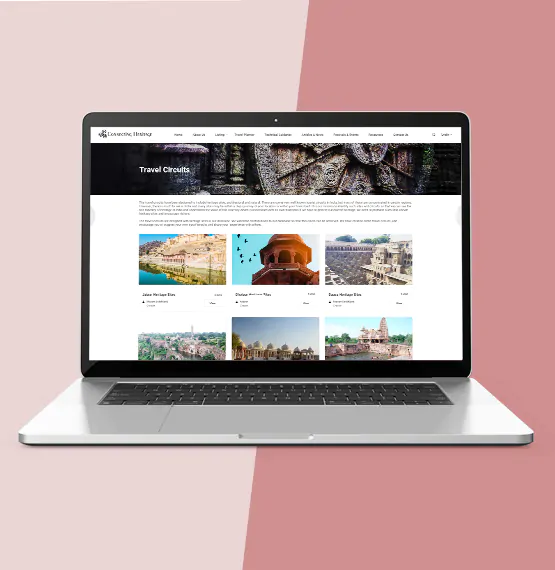 To rectify the website speed, we suggested redeveloping a website leveraging the power of Angular framework and PHP. The web experts came up with a strategic architecture in one go that fulfills the project objectives. The team kept the navigation simple on the homepage that guides visitors to explore all the heritage locations with an efficient travel planner module. The data migration was planned and put in the place effectively with no flaws at all.
The website development and testing were put in synch to avoid any iterations at the end of the project to save time. That ensured quality and flawless delivery of this website.
Dev team comprised of UI/UX, Angular, PHP, MySQL experts to develop and deliver.
The client was extremely happy with the redesign and redevelopment efforts of Team My IT Agency, for delivering state-of-the-art UI/UX design and features. The overall look and feel of the new responsive website are user-friendly to boost visitor's experience, even while using any smartphone device.

Forward Freight Logistics