Project Name: Sleepover Motel
Project Start Date: 2021-08-01
Project End Date: 2021-08-29
Project Duration: 25 Business Days
To solve the multiple existing problems of the old hotel website, the client contacted Team My IT Agency to redevelop the platform with functional features. The basic idea behind Sleepover is to promote motel services and increase the conversion rate of the platform visitors into residents in three different locations of Gauteng, Mpumalanga and Limpopo.
Visitors can access safely all hosting services through the clean, minimal, responsive, and highly secure interfaces of the booking portal.
Developing a data-safe system and ensuring the future scalability of the platform.
The old platform suffered from slow performance and the incapacity to handle numerous demands, it also had no safety guarantees against malware, it was crucial to redevelop the booking system with highly responsive, clean, and minimal interfaces as well as multiple data protection layers to ensure that the users can store their data safely in their account.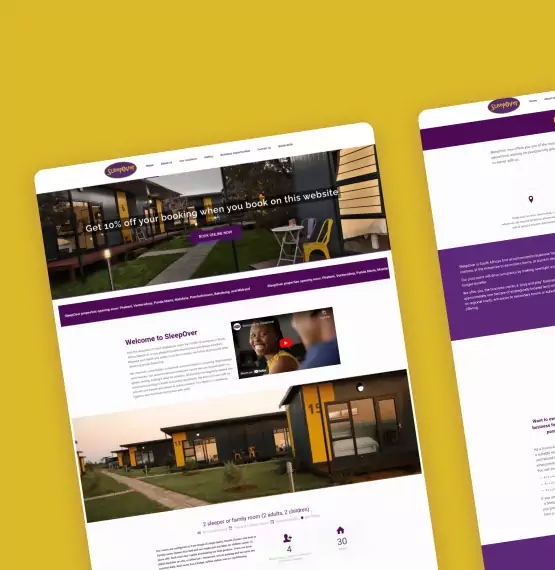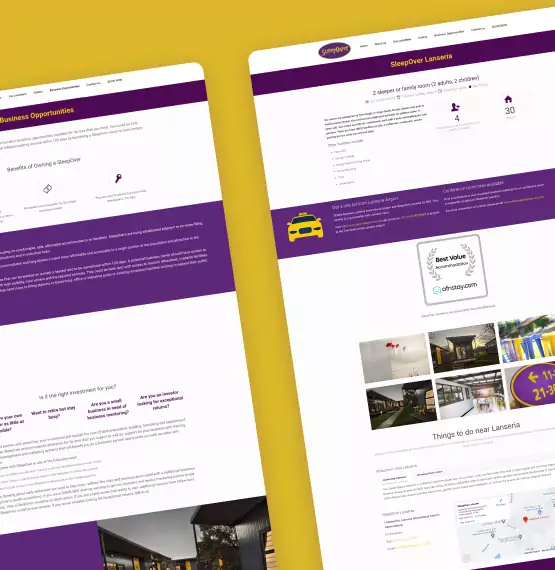 The optimized approach was taken by the team to build an easily updatable website that can be scaled in the future without any complexities. The hotel and room photos were stored in a cloud system to reduce the server's loading time, and custom 3rd party API's and payment gateway were implemented to bridge the information flow between the user and the service provider. A distributed cache system was also used, to speed up the response time of the platform.
The development team decided to go with the clean architecture with the Docker container so that the site will be in the small blocks on the server and will take less space, which will load the site much faster.
The ASP.Net was used to build the platform security and following the rule of entity framework the database was set up.
The In-house tech expertise and effective internal and external collaboration resulted in timely delivery. The Sleepover motel was tested and delivered with a very positive response if the client.

Building Operating System Suite